For generations our church has provided a loving and caring presence in the heart of the Marshall community. Over the years people have gathered for worship, supported each other in good times and bad, borne witness to the presence and love of Jesus Christ, and offered a community of faith in which to serve and grow as Christ's followers. 
Today, even in the midst of the Covid-19 pandemic, we continue to grow in and  through our mission. Our mission is to make disciples of Jesus Christ for the transformation of the world. We seek to fulfill our mission through nurturing one another's faith, reaching out with the love of God to the world in which we live and by letting our light shine in witness to the Good News of Jesus Christ.  
We are not perfect, but we are growing. We do not have all the answers, but we are asking the questions. We do not all dress alike, think alike, or act alike, but unity of spirit and mission are highly important to us. We do not all have the same abilities, resources,  or experiences, but we are all part of the Body of Christ. If this sounds like a community of people in which you could be cared for, grow with, and serve, then we invite you to join us. 
Who are we? We are followers of Jesus Christ who seek to live out our faith as those called United Methodists.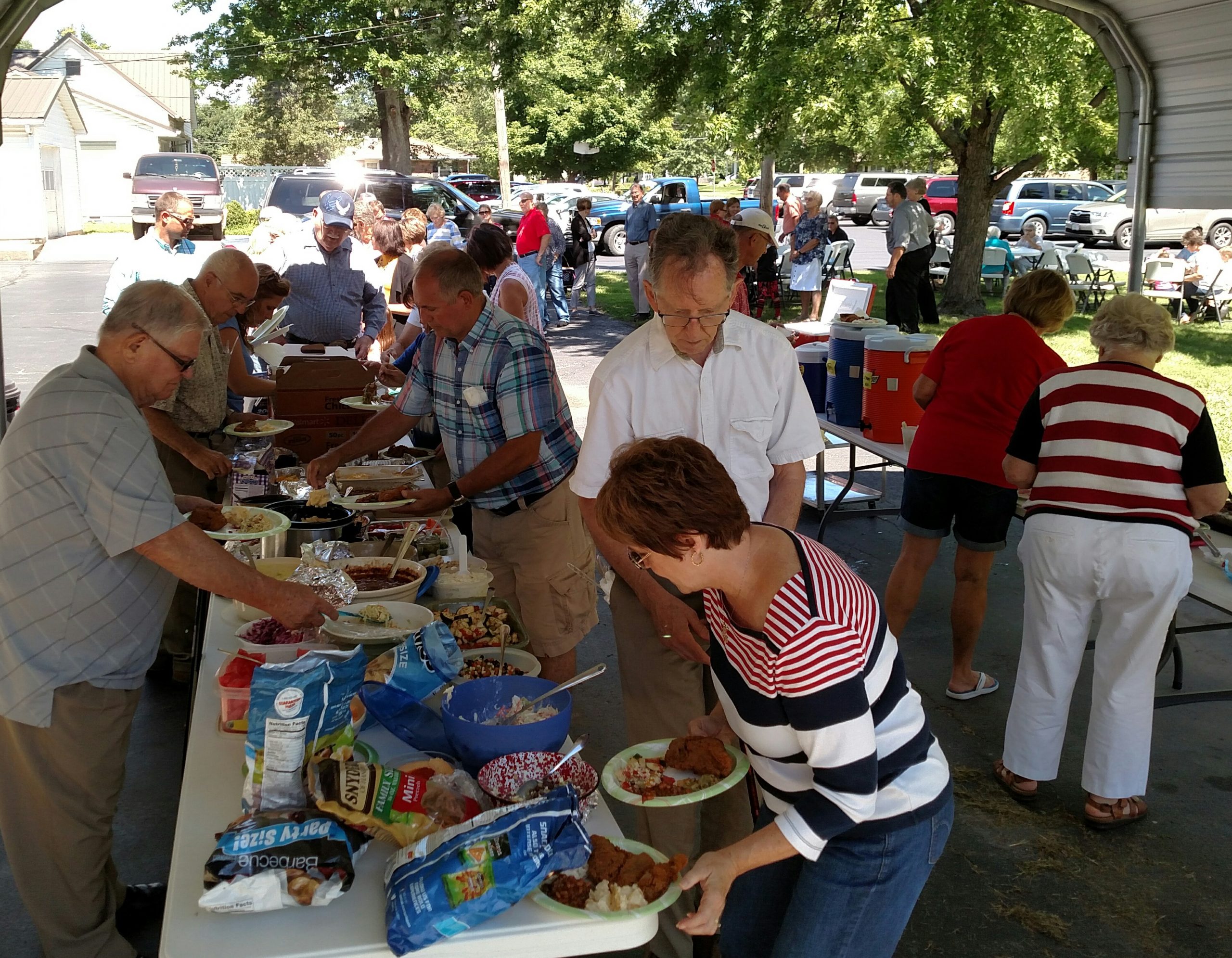 "The human body has many parts, but the many parts make up one whole body. So it is with the body of Christ.  Some of us are Jews, some are Gentiles, some are slaves, and some are free. But we have all been baptized into one body by one Spirit, and we all share the same Spirit." (1 Corinthians 12:12-13, NLT)